As of Microsoft Windows Vista/7/2008 Server, Windows operating systems have had extra security put in place to prevent general user applications from making system changes to the computer. This helps prevent malware from causing havoc on a PC.
Sometimes you do actually want to run a application that will make system changes, and to do this, you will need to run them "as administrator".
The following will show you how to run the command prompt "as administrator".
Click the Start button.



The start menu should popup, and should have a "Search programs and files" field at the bottom.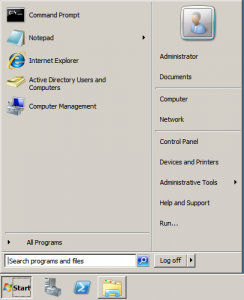 Enter "cmd" in this field. Don't hit enter. It will search automatically.



"cmd" should be the top program found. This is the shortcut to the command prompt.



Right click the "cmd" result, and click "Run as Administrator".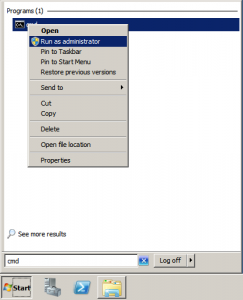 The command prompt should now appear.
You can confirm that you are running the command prompt as Administrator by looking at the window title. It will start with "Administrator:" when running "as Administrator".



Commands executed within this Administrator command prompt will also be run "as Administrator".