Since upgrading my Ubuntu desktop from 12.10 to 13.04, my workspaces disappeared. It turns out that Ubuntu 13.04 disables workspaces by default. Thankfully it can easily be enabled again. Follow the steps below to enable workspaces on Ubuntu 13.04.
Open up "System Settings".
Click on the "Appearance" icon to load the appearance settings screen.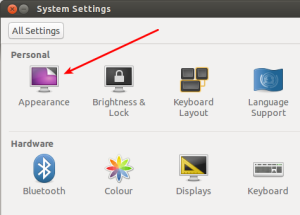 Click on the "Behaviour" tab.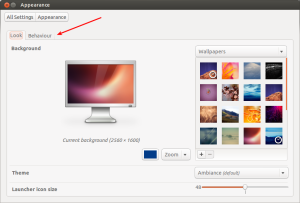 Tick the "Enable Workspaces" option to enable workspaces.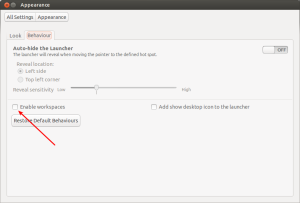 It should now look like this, and workspaces should immediately available to use.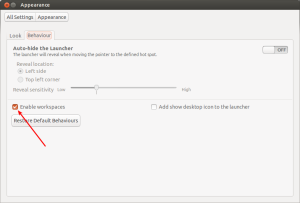 You can test workspaces by holding ctrl + alt, and pressing the arrow keys to try and change workspaces.